Orange lands longest submarine cable in the Mediterranean
Telecoms giant Orange has teamed up with Mediterranean subsea neutral and independent infrastructure operator Medusa to develop the longest submarine cable system in the Mediterranean Sea.

At 8,760 km long, the Medusa Submarine Cable System will be the first and longest submarine cable to connect the main Mediterranean countries spanning nine nations in northern Africa and southern Europe by 2024 and 2025.
Medusa will be an open system that includes 16 landing points around the Mediterranean Sea split into segments with up to 24 fibre pairs each with a capacity of 20 Tbps along a festoon architecture.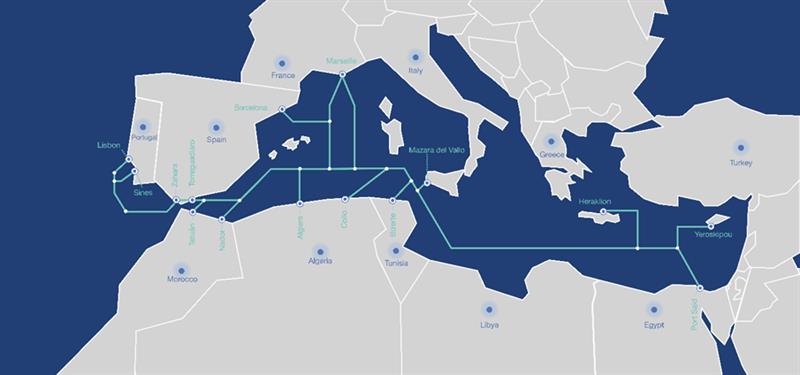 According to the duo, the starting point of the Medusa cable will land in Marseille during the last quarter of 2024 with the system expected to be ready for service in 2024. Orange said it will give users of the Medusa subsea cable the ability to access all the data centres in Marseille simply and securely, which it will interconnect by setting up brand new infrastructure.
Michaël Trabbia, interim CEO of Orange wholesale & international networks, said: ""We are particularly pleased to welcome the Medusa cable to Orange's infrastructure in the heart of the Mediterranean hub of Marseille, as part of a strategic and ambitious project.
Register now to continue reading
Thank you for visiting Land Mobile, register now for free and unlimited access to our industry-leading content. 
What's included:
Unlimited access to all Land Mobile content

New content and e-bulletins delivered straight to your inbox